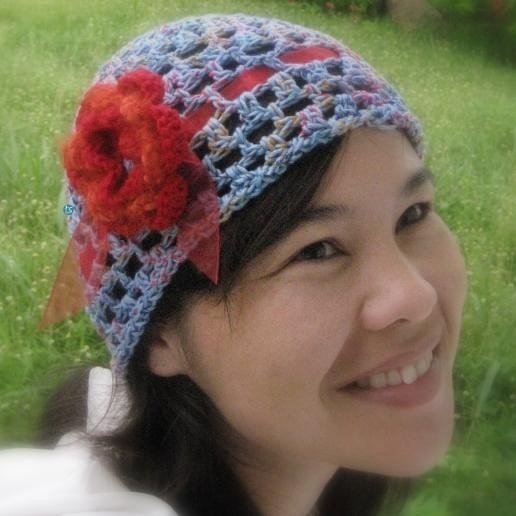 El definitely inherited her artistic style from her grandmas. Her Japanese grandma was a professional knitter. She held classes and had her own boutique. El's American grandma was a costume designer and owned her own shop. With the help of both grandmas, El always had a cute warm sweater and the best Halloween costume on the block.
El first remembers crocheting at seven years old when her Japanese grandmother (professional knitter with sticks) gave into El's incessant begging to learn to knit with a hook. Although her grandmother was never able to teach El how to hold the hook properly (pencil style), she managed to teach El to crochet a granny potholder. From many years on, El was only able to make things square and in the round. And, to this day, El hooks knife cut style.
Her dad (learned crochet in the Navy) taught her how to crochet a line and then turn but the width always narrowed.
Then finally, in college, El's roommate opened El up to the world of patterns.
Realizing that there was more to granny rounds and patterns, El began to create what she really liked about crochet – THE COLORS. Intricate crochet stitches were great but many patterns don't emphasize color design.